Bible Verse of the Day

"Jesus answered, I am the way and the truth and the life. No one comes to the Father except through me."

— John 14:6 (NIV)

Upcoming Events
CROP WALK SUNDAY, APRIL 25, 2021
Asbury UMC is participating in the 2021 CROP Hunger Walk to support CWS and help families who are struggling with hunger. We're asking you to join us - with your steps and your donations - to provide more meals for the growing number of people in our community who need them, and greater food security in communities around the world.
Please donate to our team today!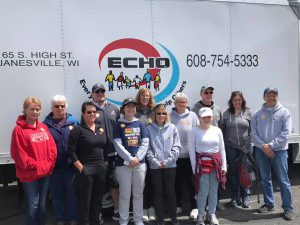 IN PERSON WORSHIP RESUMES
EASTER SUNDAY
I am excited to announce that after 55 weeks away, the Asbury Church sanctuary will re-open for in-person worship on April 4th – Easter Sunday!
We have been watching the COVID-19 numbers closely, including the daily positivity rate and the number of individuals vaccinated in both our state and our county.  But most importantly, our Asbury Church vaccination survey became the most valuable tool for making this decision.  As of the writing of this article on March 15th, we have received 54 responses to our survey and the results are amazing.  Of the 54 respondents, 52 have been partially or fully vaccinated.  Knowing that our average worship attendance in 2019 when we worshiped in the sanctuary was 88 and our outdoor worship ranged from 35 to 50 makes me confident that we can worship safely.  Finally, we can come together in the setting we have so long missed.
Is there still risk?  Yes, there is!  That is why worship will look and feel a bit different than in the past.  We will still require masks to be worn by all except those designated for speaking roles in worship.  We will practice social distancing in the pews.  (Yes, this means your "regular seats" may not be available to you.)  We will need to restrain from hugs and handshakes, and I will not be standing at the door greeting you like I have in the past.  We won't pass the plate or participate in congregational singing.  Instrumental music or small group vocals will be the norm for a while.  Restroom use will have to be discouraged as well.  Following the guidelines of the Wisconsin Council of Churches, our time together in worship will span approximately 30 minutes instead of the traditional hour.  We will also ask that you call the church office at 608-752-7961 or email me at asburypastor@charter.net with your attendance reservation by the Friday prior to the day of worship.  This is so we can make sure we are not exceeding a safe capacity.  And of course, if you are not feeling well, please stay home.  Our on-line worship options will remain available.
While these may seem like many restrictions, they are all meant to keep us safe and enable us to achieve our desire to come together in worship once again.
May we praise God from whom all blessings flow and celebrate the "Good News" we share as the Asbury Church family.
I hope to see you Easter Morning for our 10am in-person worship service!
Pastor Will
Welcome to Asbury United Methodist Church!